Board of Directors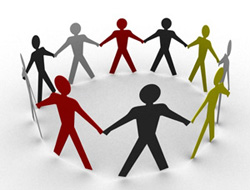 At IGFL, we have four eminent directors vested with the charge of general Supervision, Direction and Management of the operations of our company.
Mr. Suresh Kumar Jain
Mr. Navin Jain
Mr. Anirban Dutta
Miss Seema Gupta
Mr. Vikash Kedia
Mr. Pritam Kumar Choudhary
MR. SURESH KUMAR JAIN - CHAIRMAN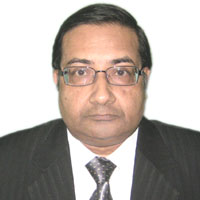 Mr. S.K. Jain is a classic Entrepreneur who, with more than 26 years of experience diversified across the industry, has led many successful businesses in India in the financial space and other growing sectors. In his role with IGFL, Mr. S.K. Jain brings his vast financial experience coupled with a greater role to guide the business while ensuring Responsibility, Transparency, Honesty and Client Goodwill.
Mr. S.K. Jain has been leading IGFL since December 2007. He has been instrumental in building a strong team to accelerate growth. He is responsible to ensure that the team builds a qualitative portfolio of assets and delivers significant return on investments to its customers.
When Mr. Jain took charge, the company was facing tough times and major losses. He played a pivotal role in turning around the fate of the company and bringing it back on the growth path. Mr. S.K. Jain is a key member of the company, influential in bringing the company to a leadership position in West Bengal.
MR. NAVIN JAIN - CHIEF INVESTMENT STRATEGIST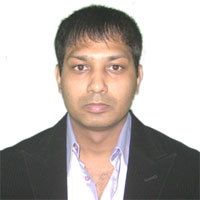 Mr. Navin Jain is the Chief Investment Strategist at IGFL. He has accumulated over 10 years of valuable experience in the Indian Equity markets. He has been a driving force in the growth of IGFL over the last 3 years. Under his leadership, IGFL has built a team of experienced and capable research analysts and portfolio managers, who have consistently delivered superior returns to investors.
Prior to joining IGFL, Mr. Navin spent valuable time in his family business where he handled multiple roles in capacities of Head of Trading, Distribution and Business Expansion.
ANIRBAN DUTTA- EXECUTIVE DIRECTOR & CHIEF FINANCIAL OFFICER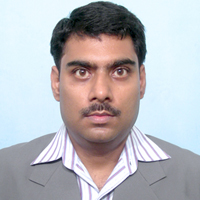 Mr. Anirban Dutta is a commerce graduate from the University of Calcutta. He is an Executive Director & Chief Financial Officer of the Company. He has over a decade's experience in the areas of corporate secretarial, legal, financial and managerial functions.
He oversees the financial activities of the entire company. He analyzes the company's financial strengths and weaknesses and suggests plans for improvement. He is responsible for overseeing the accounting and finance departments and for ensuring that the company's financial reports are accurate and completed on time.
Before joining IGFL in Dec. 2009, he was associated with various NBFC's.
MISS SEEMA GUPTA – NON-EXECUTIVE DIRECTOR
Miss Seema Gupta has been appointed as a Non-Executive Director of IGFL since March, 2014. She is from diverse professional backgrounds and combines a broad spectrum of experience and expertise with a reputation for integrity. She has experience in position with a high degree of responsibility and has a proven ability to exercise mature business judgment. She is a financial expert and has relevant knowledge and experience of financial administration.
MR. VIKASH KEDIA – INDEPENDENT DIRECTOR
Mr. Vikash Kedia has been appointed as an Independent Director of IGFL since June, 2011. A practicing Chartered Accountant, he provides Financial Direction, Oversight, Accounting & Audit Control and Strategic Leadership for Operations at IGFL.
A Chartered Accountant & a commerce graduate; Mr. Kedia comes to the Board with a varied and successful financial background. He has over 9 years of extensive experience in the financial industry and has worked with global firms like Lafarge and Ernst & Young.
MR. PRITAM KUMAR CHOUDHARY - INDEPENDENT DIRECTOR
Mr. Pritam Kumar Choudhary is an Independent Director of IGFL June, 2011.
He brings years of strong and diverse experience as a Marketing Executive with extensive experience in Marketing, Product and Brand Development, Strategic Planning, developing new business opportunities and Project Management in varied business environments.
Board Committees
Composition of Various Committees of Board of Directors
The composition of the Audit Committee is as follows:
| Name of Directors & Designation | Category |
| --- | --- |
| Mr. Vikash Kedia- Chairman | Independent & Non-Executive Director |
| Mr. Pritam Kumar Choudhary- Member | Independent & Non-Executive Director |
| Mr. Anirban Dutta- Member | Executive Director |
The composition of the Nomination and Remuneration Committee is as follows:
| Name of Directors & Designation | Category |
| --- | --- |
| Mr. Vikash Kedia- Chairman | Independent & Non-Executive Director |
| Mr. Pritam Kumar Choudhary - Member | Independent & Non-Executive Director |
| Ms. Seema Gupta- Member | Non-Executive Director |
The composition of the Stakeholders Relationship Committee is as follows:
| Name of Directors & Designation | Category |
| --- | --- |
| Mr. Vikash Kedia - Chairman | Independent & Non-Executive Director |
| Mr. Pritam Kumar Choudhary - Member | Independent & Non-Executive Director |
| Mr. Anirban Dutta - Member | Executive Director |