Services Offered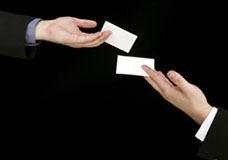 IGFL offers the services of a world-class financial management & advisor, dedicated to improving clients' financial lives & making their futures more secure.
Our key areas of focus are
Customer-oriented services
Simplified procedures
Flexibility and timeliness in meeting credit needs
We at IGFL have a true understanding of the issues and challenges faced by our clients and their varied financing requirements. The deliverability and structure of debt is usually a crucial parameter in meeting the long term growth objectives. Our experience and market presence gives us first hand knowledge of the appropriate financing options. This helps us to offer structured innovative solutions amidst tight deadlines thereby reducing the turnaround time and at the same time enhancing customer satisfaction and service.